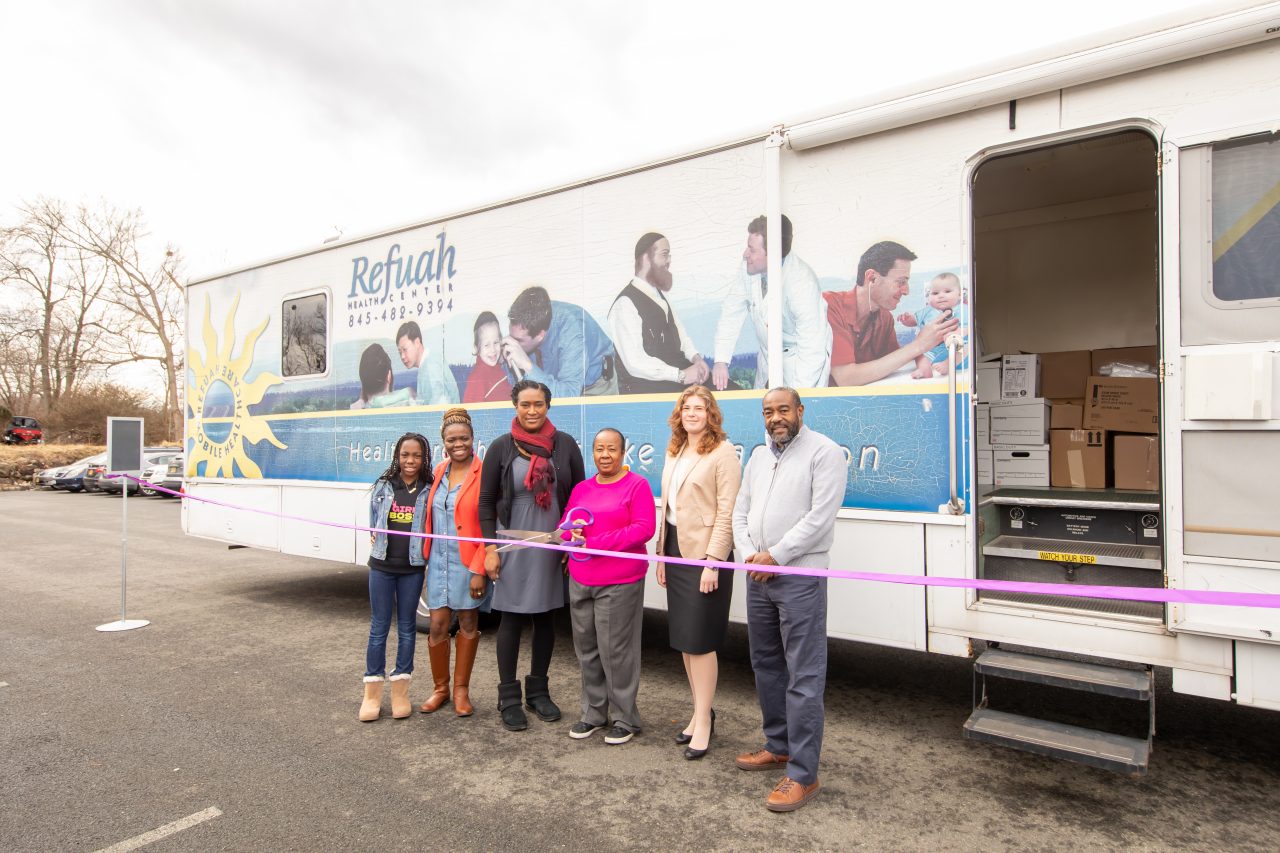 New Square, New York – RefuahHealth has donated a mobile medical van to relief efforts in earthquake-stricken Haiti. The federally qualified community health center, which serves low-income residents across New York's lower Hudson Valley, provides primary medical, dental and mental health services to Rockland County's Haitian community and enjoys longstanding relationships with local Haitian community-based organizations.
In August 14, 2021 a 7.2 magnitude earthquake struck the Tiburon Peninsula of Haiti, 77 miles west of the Haitian capital of Port-au-Prince, leaving 650,000 people in need of assistance, and causing more damage than the devastating 2010 earthquake.
"The 2021 earthquake and resulting devastation brought to the forefront the critical need for accessible, on-the-ground medical care in Haiti. Today's donation of the mobile medical van is just one small gesture to help the people of Haiti as they continue to recover and rebuild. The Haitian community is an integral part of Rockland County and the RefuahHealth community and we grateful to be able to partner with local Haitian community leaders in making this possible," said Alexandra Khorover, Chief Strategy Officer.
Previously RefuahHealth joined the 2010 earthquake response efforts in the Caribbean country, sending a team of providers and supplies to bolster health care services.
The donation was made possible as a result of collaborative efforts between RefuahHealth, Konbit Neg Lakay, and Rockland County Haiti Relief – two community-based organization dedicated to assisting new and established Haitian immigrants. Konbit Neg Lakay and Rockland County Haiti Relief have an active base of volunteers in Haiti and are arranging shipment of the mobile and on-going staffing and supplies.
"Mobile medical vans present a unique opportunity to reach patients who would otherwise be unreachable. Our mobile services responded to Hurricane Sandy in 2012. We were called to respond to the Rockland measles outbreak and the COVID-19 pandemic. Now our mobiles will be helping deliver care in Haiti. The opportunity to assist in this manner is an extension our mission of delivering high quality care to all individuals in need," said Khorover.
RefuahHealth, a community cornerstone for over 30 years, provides comprehensive medical, dental, and mental health care, including select medical specialties, to residents across Rockland and Sullivan counties in New York's lower Hudson Valley. Per the US Department of Health and Human Services, RefuahHealth is a 501(c)3 Federally Qualified Community Health Center.
For additional details on RefuahHealth, please visit www.RefuahHealth.org.