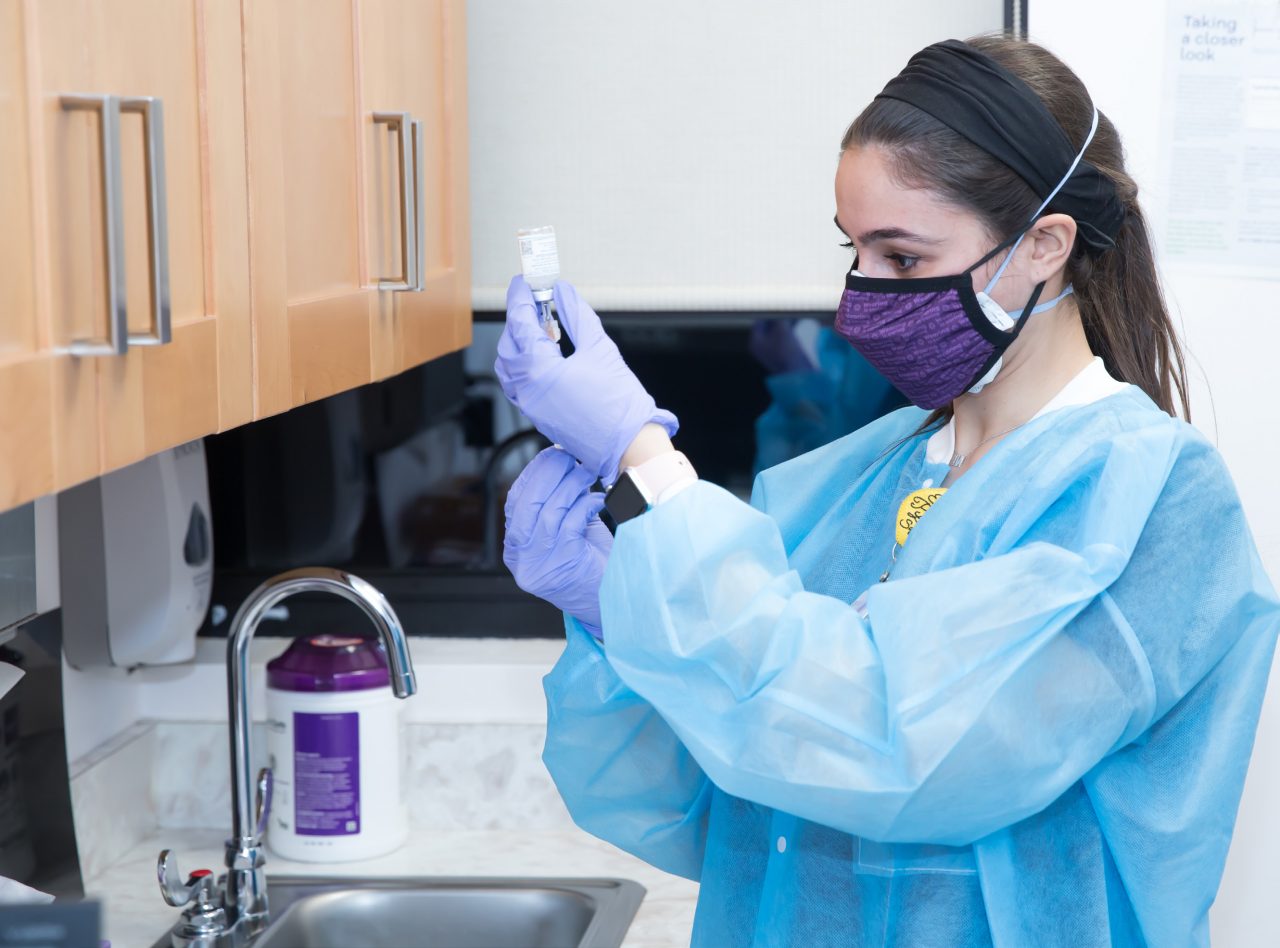 SPRING VALLEY, New York– Yesterday evening we celebrated an enormous scientific achievement, marking the first administration of COVID-19 vaccines to healthcare workers at RefuahHealth. We applaud all those who've worked so tirelessly to develop these COVID-19 vaccines for our community and the world. RefuahHealth is committed to protecting our staff, and are we are overjoyed to vaccinate our first frontline workers from COVID-19.
"Last night was an injection of hope and positivity for our staff, who continue to work tirelessly at their own personal risk. Within hours of the vaccine being delivered at our doors, we were able to administer 60 Moderna vaccines to our frontline workers. It was a moment of joy and celebration for the entire RefuahHealth community," remarked Alexandra Khorover, Chief Strategy Officer.
RefuahHealth will continue to vaccinate frontline staff over the coming days in order to ensure that all doses reach our healthcare workers as soon as possible. We look forward to continuing to work with the DOH and our community towards the goal of widespread immunizations.
RefuahHealth is grateful and proud to have such hardworking, selfless frontline doctors physicians, nurses, and support staff who put themselves on the line each day to serve our patients. Some of them have contracted COVID-19 as a result, and we are all sending our best wishes for a swift, complete recovery to them and their families. By taking the first step toward vaccinating our frontline workers, we can ensure that those who are the backbone of Refuah's response to the pandemic are as protected as possible and can continue caring for our community.
The COVID-19 vaccines give our doctors and staff a powerful tool to help keep our patients and our community safe. But it's critical that we all continue doing our part to protect ourselves, our families, our friends, and our neighbors. It is more important than ever that we all wear a mask, stay six feet apart, and avoid crowds to slow the spread of COVID-19.
More information will be shared soon on a wider vaccine distribution plan for our patients and the community.