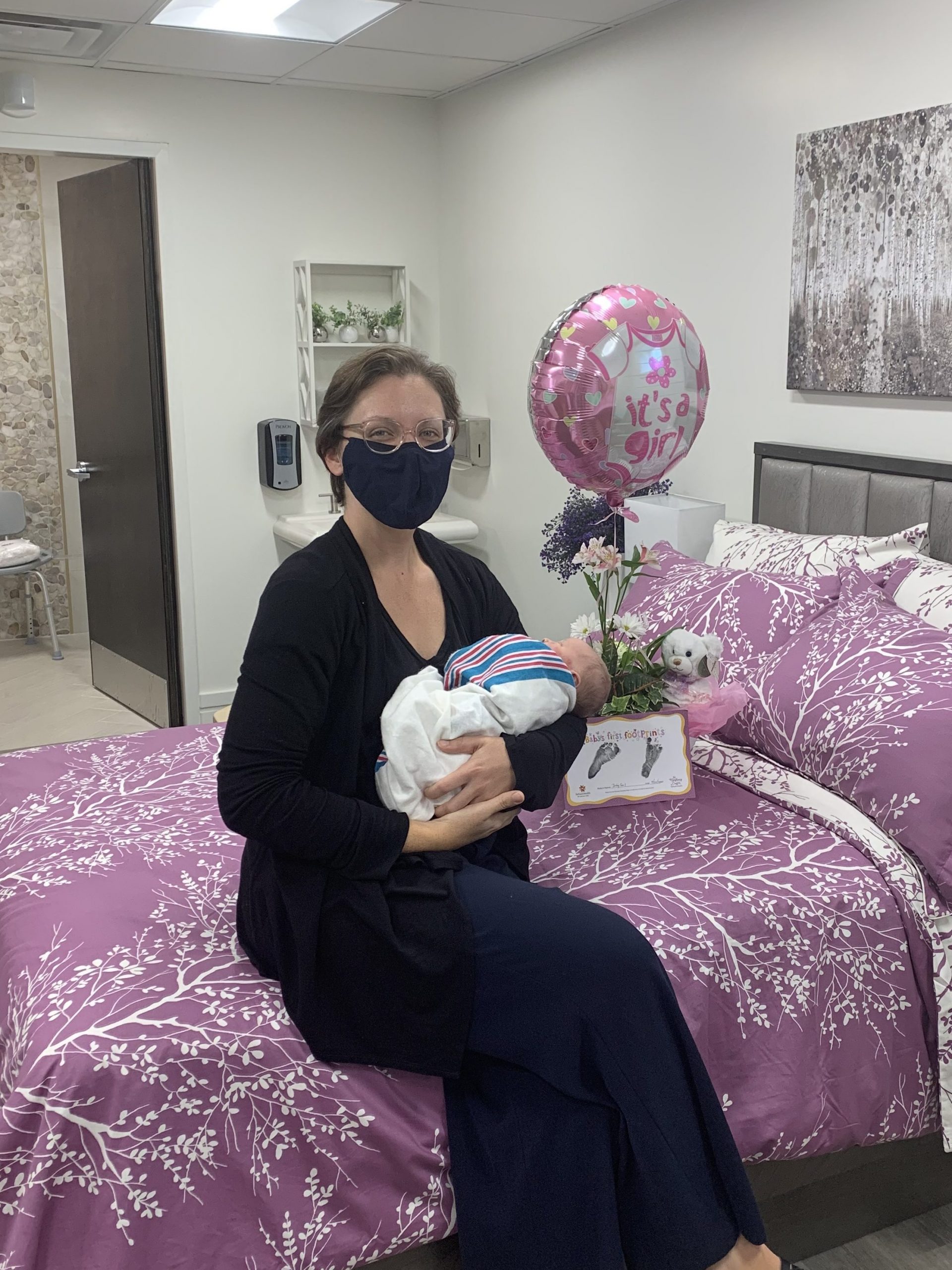 NEW SQUARE, New York – RefuahHealth announced today the opening of its new Esther Deutsch Birthing Center. Launched in response to COVID-19 and the challenges it poses to hospitals, healthcare providers, and families, the birthing center offers a safe and welcoming experience for low-risk mothers and their babies.
Video footage highlighting the birthing center and recent ribbon cutting is available here, https://refuahhealth.org/events/.
As one of the first low-risk birthing centers approved to operate in New York State during the pandemic, RefuahHealth now offers two private suites that combine the safety of a professional setting, comfort of a home-like atmosphere, and support of competent and attentive midwives. Expectant mothers designated as low-risk by their healthcare provider are eligible for delivery at RefuahHealth.
"Patients have been asking us for years for an alternative to the hospital setting to deliver their babies. They wanted a place that feels like home, but has the safety they can expect from the hospital," said Dr. Corinna Manini, Chief Medical Officer. "This need has become even more urgent due to the COVID-19 pandemic."
Since late spring, Refuah leadership has worked with the office of Governor Andrew Cuomo and the New York Department of Public Health to secure quick approval to open the birthing center, which serves as a Regional Perinatal Center affiliate of Westchester Medical Center.
"RefuahHealth is privileged to continue supporting the community through innovative responses that provide the highest quality of care during these unprecedented times," said Chanie Sternberg, President/CEO. "And we are elated to announce that the birthing center has already welcomed seven new healthy babies since we opened."
Housed within Refuah's Wellness Center for Women at 728 North Main Street in Spring Valley, N.Y., the birthing center is staffed by an experienced team of midwives. Center staff collaborate with RefuahHealth OB/GYNs and area hospitals to ensure a continuum of care.
RefuahHealth, a community cornerstone for over 30 years, provides comprehensive medical, dental, and mental health care, including select medical specialties, to residents across Rockland and Sullivan Counties in New York's lower Hudson Valley. Per the U.S. Department of Health and Human Services, RefuahHealth is a 501(c)3 Federally Qualified Community Health Center. More information about the services provided by RefuahHealth is available online at www.refuahhealth.org.