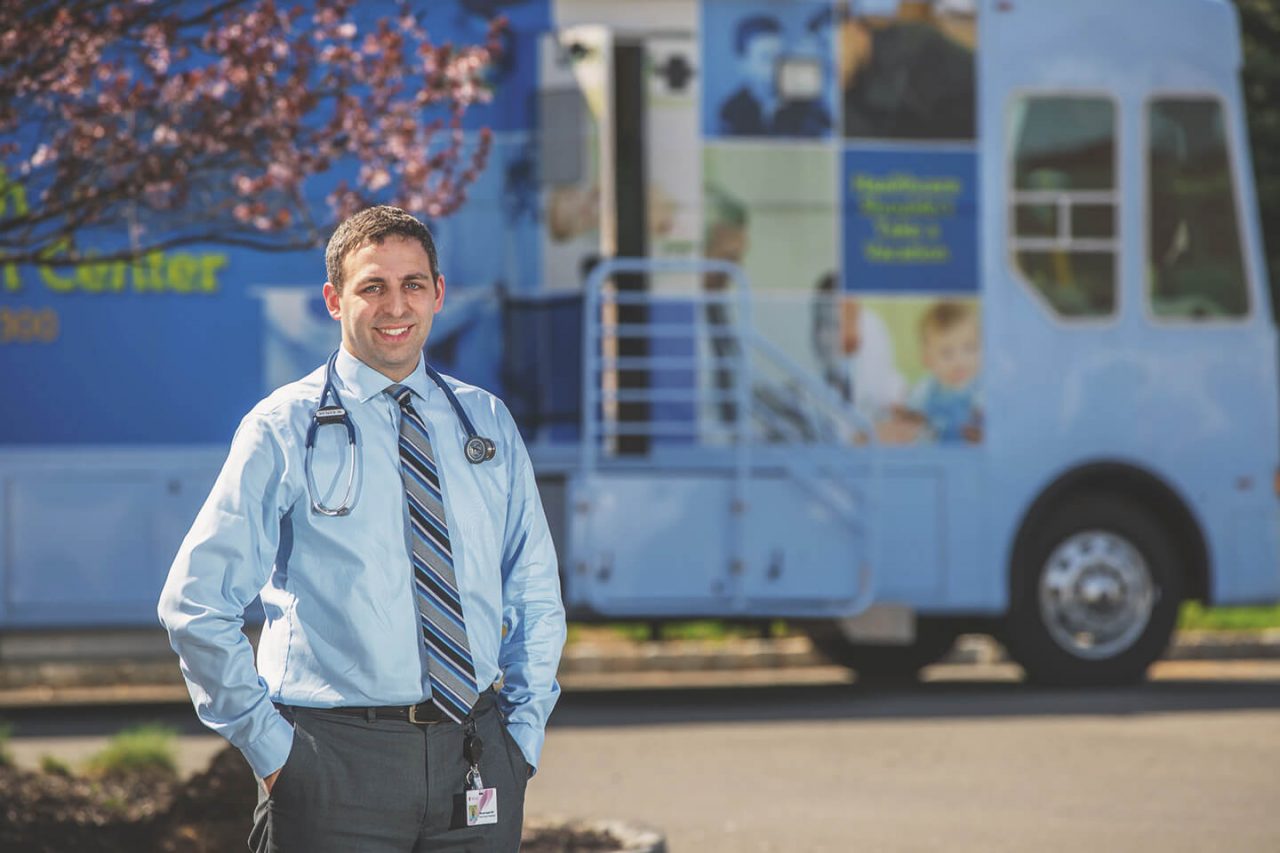 RefuahHealth mobiles signal summer in Sullivan County. Traveling between colonies and camps, Refuah's Mobile Care Program aims to increase accessibility to the Center's renowned services without interrupting vacations. Since 2011, the mobile program has strengthened healthcare infrastructure in rural upstate New York where the picturesque scenery is awe inspiring and, in the same breath, hard to navigate. Refuah pioneered mobile services in this portion fo the Catskills, and offers primary medical and urgent care services to year-round residents and temporary seasonal guests. The units are staffed by high-quality physicians and nurse practitioners hailing from the New York City metropolitan area. During 2018 Refuah's Mobile Care program served over 8,000 patients through 15,000 visits.
Refuah invested in its first mobile unit in 1997, just a handful of years after the Center's flagship location opened in Rockland County. Today, Refuah operates a fleet of 5 mobile units. With an eye towards innovation and dedication to improving patient experience, Refuah has cultivated a mobile program that enables families to access care within their immediate community. Mobiles are medical offices on the go, equipped to provide routine physicals and sick visits, step cultures, vaccinations, and more. Staffed by experienced and well-known providers, the units operate daily through extended hours.
Additionally, a mobile unit is stationed outside of Refuah's South Fallsburg location to offer testing and treatment for patients who might have been exposed to the measles. Refuah screens all patients for measles like symptoms during scheduling and offers patients reporting rash, fever, etc. care aboard the mobile. This protects patients accessing care at the South Fallsburg site from unnecessary exposure.
To locate a mobile near you please call 845.482.9394.