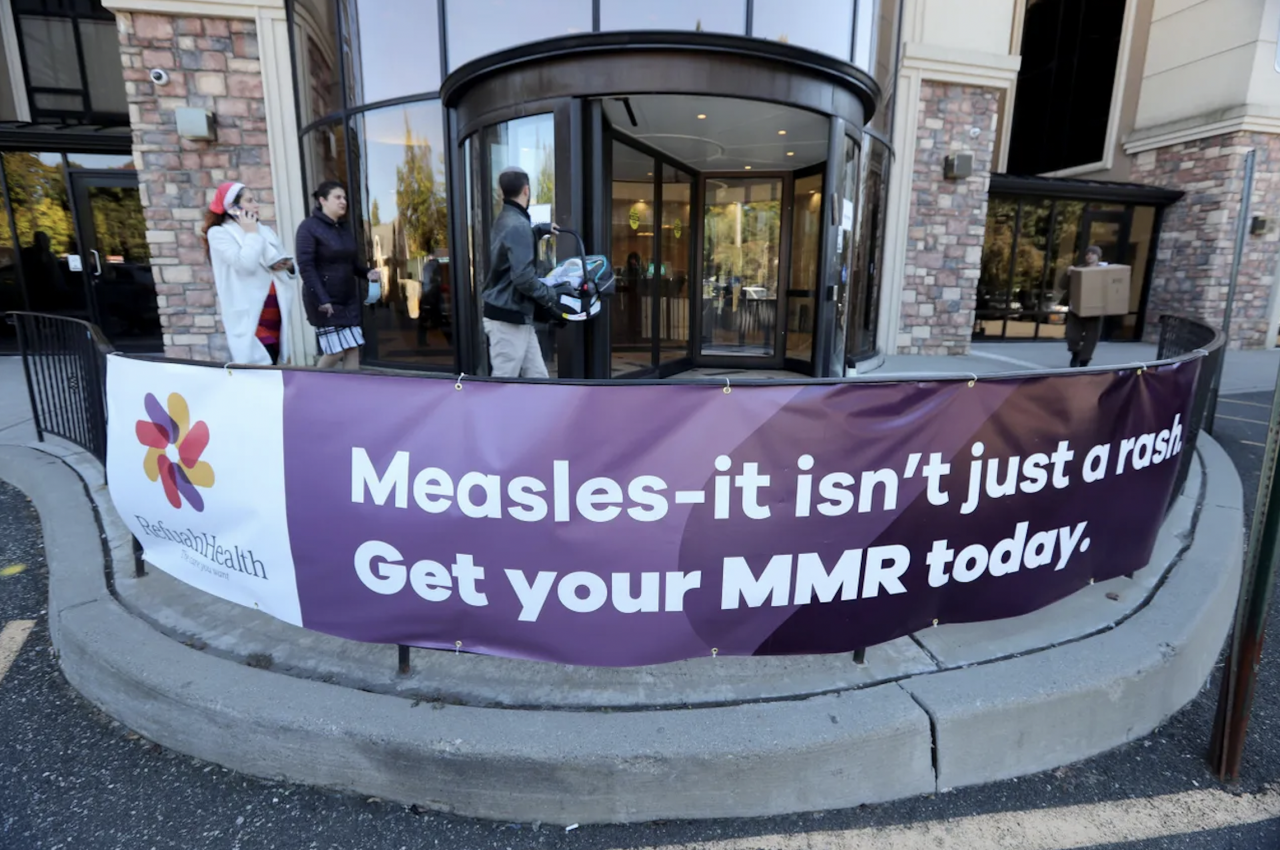 [Spring Valley, New York, March 26, 2019–] At 2:00 PM today, County Executive Ed Day declared a State of Emergency in Rockland County. Under this declaration children under the age of 18 who have not received an MMR vaccine are prohibited from visiting public places. Since the Rockland County measles outbreak began in early October 2018, Refuah Health Center has worked in-step with the Rockland County Health Department acting as a Point-of-Distribution for the MMR vaccine. Over the past five months Refuah has administered over 4,278 MMRs and altered service delivery to prevent unnecessary exposure by providing front door triage for all patients presenting with a fever and mobile medical services for patients under 6-months of age who were unable to receive an immunization. Additionally, Refuah has launched a multifaceted patient engagement and education campaign, strongly urging all patients and the local community to obtain all recommended vaccinations.
Refuah's ongoing commitment to timely vaccinations continues. This week, prior to Executive Day's State of Emergency declaration, Refuah hosted a workshop on vaccine hesitancy for its provider staff featuring nationally recognized expert, Dr. Robert Jacobson, M.D., F.A.A.P., Professor of Pediatrics at the Mayo Clinic. In light of the State of Emergency, Refuah thanks Dr. Jacobson and the Mayo Clinic for timely guidance and reaffirms its commitment to assisting individuals and families in obtaining all recommended vaccines and bringing the outbreak to an end.
Refuah urges all adults born after 1/1/1957 to check their vaccination records to see if they have received 2 measles or MMR vaccines. For children and individuals who are not immunized or for those who are unsure of their vaccination history, please contact your primary care provider. An MMR vaccine provides the most effective protection against the measles and could provide protection against this exposure or future exposures. With 2 doses, the MMR vaccine can be 97% effective in providing immunity. Refuah is offering vaccinations at all Rockland County locations. For more information, please visit RefuahHealth.org or call 1.845.354.9300.​