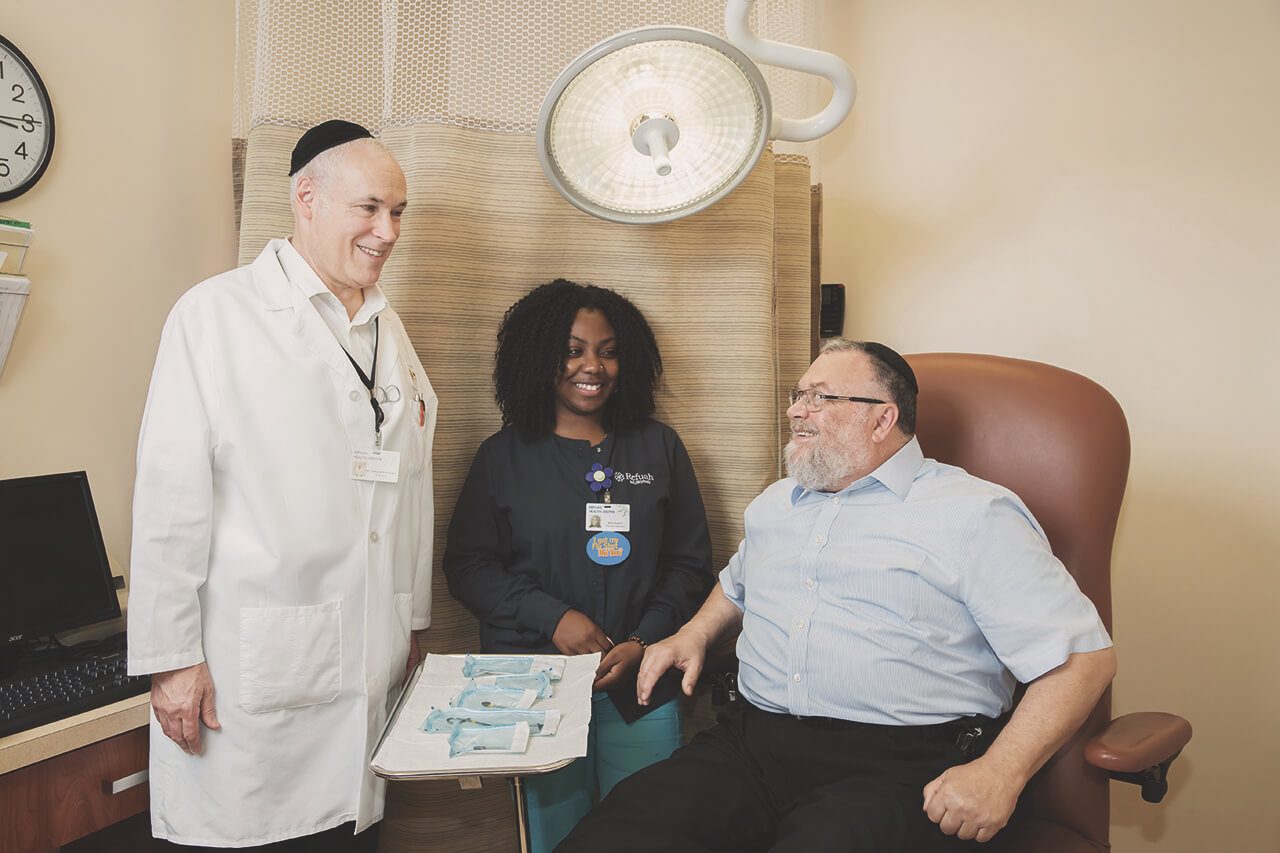 Over 25 years ago a group of local residents concerned with the lack of quality, affordable healthcare providers in New Square, New York and the surrounding area joined together to foster change in their community. They began a grassroots movement that culminated in the founding of the Refuah Health Center in 1992. The clinic was originally composed of 20 staff and providers, focused on delivering primary medical care. Refuah became a cornerstone of the healthcare community, providing culturally competent, high-quality individualized treatment for all patients.
Today Refuah serves over 62,000 patients across four locations. With over 400 providers and staff, the Center offers comprehensive medical care, dental care, behavioral healthcare, and a number of specialty medical services. While Refuah has grown, the organization remains committed to its patients on the individual level—continuing to provide the patient centered, high-quality care characteristic of Refuah since its inception.
With a commitment to meet every patient in their time of need, Refuah offers urgent care services and extended hours, including evenings and most holidays. Increased accessibility means more patients can get the care they need when they need it.
Mr. Mendy Spilman is one of the patients who experienced first-hand the benefits of Refuah's extended services and hours. After a mishap in his garage on the Fourth of July, Mr. Spilman sought urgent medical care for his badly cut fingers.
While other local clinics and provider offices were closed—it was a national holiday and a Sunday—Refuah's doors remained open and its providers available. As a result, Mr. Spilman received prompt care from a team of experienced providers at Refuah's Twin Site. Meanwhile, the Patient Services Department simultaneously coordinated with the providers overseeing his treatment and arranged for his follow-up care. Due to the assistance provided by Patient Services, Mr. Spilman was able to focus on his recovery. He stated: "The staff was so helpful…calming me down and helping me to be comfortable and to minimize my pain and anxiety."
After receiving care at the Twin Site, Mr. Spilman transferred back to Refuah's main location where he was surprised to learn that his provider had followed him to ensure he received x-rays and to check the scans personally. Together, Mr. Spilman's provider and the Patient Services Department scheduled an examination with an outside specialist to ensure that Mr. Spilman received additional care if needed.
Refuah Health Clinic began with only a handful of providers united in care for an underserved community. Today Refuah remains committed to providing a warm and compassionate environment with an equal emphasis on the quality of care and patient experience. Mr. Spilman attests to the compassion of Refuah Health Center's expert team of practitioners, stating "this is the kind of loving and caring service for patients Refuah does every single day of the year."
Refuah understands that life events—from birth to injury—don't hold office hours. Of the four locations a patient can access, our doors are open over one hundred hours a week. At Refuah, accessible high-quality care is an everyday experience.