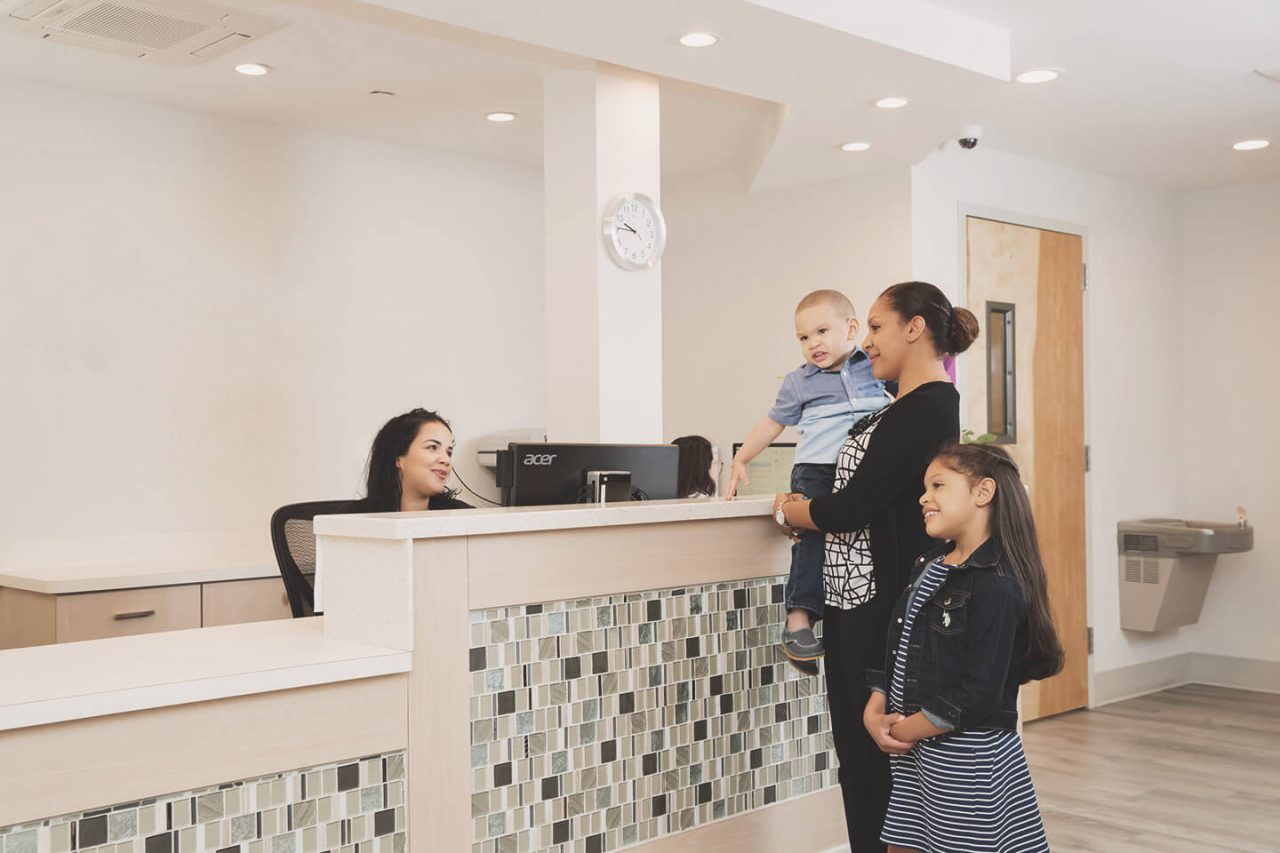 The world of healthcare is changing, encouraging innovation and flexibility. Organizations strive to adapt and balance patient and provider needs, while maximizing reimbursement and hitting performance measures. These pronounced challenges, give way to new opportunities like the prospect of improving patient health outcomes and quality of life.
As the tides shift, redefining the healthcare industry, patients continue to face traditional barriers to care—costs, transportation, accessible hours, and more. Changing insurance practices, complicated billing procedures, and increased documentation requirements compound these challenges and limit access.
"We started to see that some patients were simply overwhelmed," says Leah Nussbaum, Director of Patient Services at Refuah Health. "They'd present to an appointment and wouldn't be able to read and complete the forms. Or they would come in and not know how to pay or if they'd be able to pay for services. We wanted a better experience for our patients. We wanted them to feel like they had an advocate and ally in this 'fight.'"
As a result, the Refuah Health Patient Services Department was created, evolving out of the desire to boost quality of care and improve patient experience. On any given day, Department employees provide clinical and non-clinical support to both patients and providers. Services include assisting patients to identify resources, scheduling and expediting specialty appointments or imaging services, and connecting patients to rehabilitation services and day programs. Patient Services also advocates for patients facing unjustly denied insurance claims, connects uninsured patients with health insurance enrollment assistance, and schedules individualized, flexible payment plans. As Nussbaum states, "Our goal is to make the experience as simple as possible. We try to shoulder some of the burden so patients can concentrate on what is really important—their health."
The Department routinely offers essential, non-clinical support, Nussbaum describes:
A provider comes to me and says he has a patient that is homeless and living in her car. At that point, everything else becomes secondary and we focus on fulfilling the patients most basic needs—shelter, a clean bed, nutritious food.
In this situation, Patient Services contacted a local shelter and helped the patient make appropriate arrangements. This is but one example of the department's role in providing whole-patient care. Patient Services regularly acts as a connector to outside social services. The department also provides assistance to families suffering from food insecurity and abused spouses in need of intervention.
"Our job doesn't begin and end in the exam room," Nussbaum asserts, speaking of Refuah's commitment to all patients on the individual level. Patient Services also ensures proper follow-up with appointment reminders, referral arrangement, and scheduling.
Patient Services also offsets much of the legwork that hampers provider productivity and decreases quality of care. To increase accessibility, the Department is fully integrated—both physically situated within the clinic and available over the phone and through Refuah's electronic medical records (EMR) portal. Communication through the EMR allows providers to "talk" with Patient Services and share notes about a patient's medical and social needs, such as the need for an appointment with a specialist or assistance from social services. Patient Services can immediately begin coordinating this assistance. Additionally, Patient Service representatives work with Refuah providers to coordinate care and follow-up appointments with outside physicians. This fosters an open, active line of communication, helps expedite appointments, and increases collaboration between Refuah and outside facilities.
According to Dr. Tamir Katz, Refuah providers have noticed a change: "The introduction of the Patient Services Department is a boon to patients and providers alike. It has allowed primary care providers to focus on the clinical aspects of a patient's care by off-loading much of the time consuming administrative burden of medicine."
Nussbaum assures that moving forward, the Department will remain committed to its primary purpose: to simplify the healthcare process for patients and providers so they can focus on what is really important—staying well.
I have no words to describe how thankful we are for what the patient navigator did for us and am afraid to think what could have been. She not only was able to arrange the emergency CAT scan that the gastroenterologist ordered and find a surgeon who would take us right away, but then she met us at the highway with the disk on our way to the surgeons office! I am astounded with the care and support we got from start to finish.
– Mother of S.W., Refuah Patient